NICHE WEBS
Only: £99-oo p/a...!!!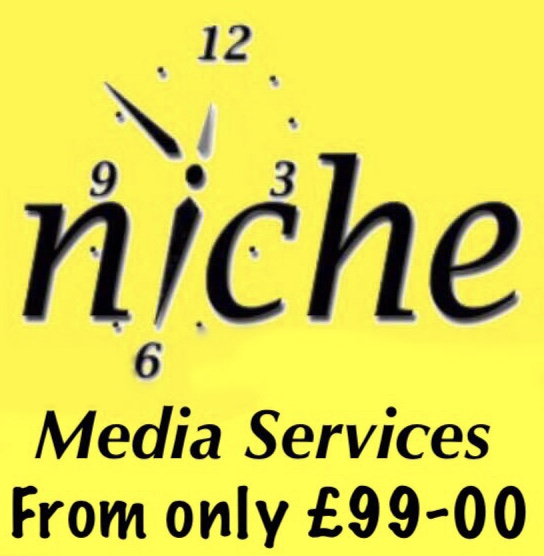 Graphics
---------------------
Add on your Business Card or leaflets
Name & Email Address for £49.00 per/year
Mission Statement

Niche Local is dedicated to our advertising companies and the people who use their services. Our research has found that the public want to save time but without any fall in quality and standards.

You can look up a directory, or have a general scan of the internet, but the results are completely hit and miss.

We've found all the services for you, and they're all grouped together on one convenient site. Our vetting procedures are thorough, and our listings are detailed and constantly updated.

We've found a niche in the market, and now companies and their customers can exploit it to the full.

If you are interested in getting your business listed on NicheLocal then call us or email now!

Follow us on :
Social Media...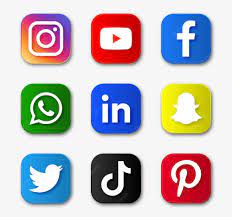 https://twitter.com/NicheLocal
https://www.instagram.com/niche_local/
https://www.linkedin.com/in/david-crudgington-72a47a36/
MARKETING INFORMATION:
Success across social media can feel like walking on a tightrope. Too much information and nobody reads it. Too much humor and you threaten your professionalism. Too much selling and you lose credibility. We'll work with you to carve out the right message and create a balanced approach that engages, interests, and entertains. Among others, we'll work with:
Facebook posts, ads, and likes

Twitter tweets, follows, and retweets

Pinterest pages, collections, and likes

Instagram posts, likes, and followers

YouTube uploads, comments, and messaging

LinkedIn profiles, posts, and likes

Many others, including TikTok Yelp, Reddit, Periscope, and more.

POA



Websites are key sales and marketing tools for your business and cutting corners will limit your return. Your company image is how your potential clients will differentiate you from your competitors and a strong online presence will reinforce this perception.
Advertising is one of the most expensive parts of any business, but without it you cannot reach valuable customers and your company will suffer. We don't feel businesses should have to pay a fortune to advertise their skills. After all, just running a business takes up enough time, without having to worry about how much it's all costing.
Niche Local Servcies can provide your business the following :


Bespoke WEBSITES......

We offer full, state-of-the art websites, microsites, budget sites and everything in between. We can make them interactive, allowing restaurants to update their menus.

We provide full support and back-up, and even purchase your domain name for you. Niche Webs also host your site and can provide our latest Content Management System software
Facebook,Twitter,Instagram



Niche Local Business Listing cost:
Domain & email Extra £49-00/ per year
Proud to be 'Google Local Guide' !
07904 189554
email:
If you require any further information about
the products services we provide,
please do not hesitate to contact us.
We look forward to hearing from you.
Please note all the information
within each 'Niche Local Business Directory listing'
including:
links to websites
promotions
offers
descriptions
photos and videos
have all been seen and approved by
the business owner
and therefore they are 'bona fide'...
---
Please tell Niche Webs you found them on Niche Local, thank you.
Keyword Searches for Niche Webs:

---
Niche Local Business Directory in Winchester, Niche Local Business Directory in Eastleigh, Niche Local Business Directory in Chandlers Ford, Niche Local Business Directory in Basingstoke, Niche Local Business Directory in Hedge End, Niche Local Business Directory in Fair Oak, Niche Local Business Directory in Romsey, Niche Local Business Directory in Southampton, Niche Local Business Directory in Hampshire, Niche Local Business Directory in Hedge End, Niche Local Business Directory in Botley, Niche Local Business Directory in Bishops Waltham, Niche Local Business Directory in Titchfield, Niche Local Business Directory in Fareham, Niche Local Business Directory in New Forest, Niche Local Business Directory in Totton, Internet Marketing Specialists in Winchester, Internet Marketing Specialists in Eastleigh, Internet Marketing Specialists in Chandlers Ford, Internet Marketing Specialists in Basingstoke, Internet Marketing Specialists in Hedge End, Internet Marketing Specialists in Fair Oak, Internet Marketing Specialists in Romsey, Internet Marketing Specialists in Southampton, Internet Marketing Specialists in Hampshire, Internet Marketing Specialists in Hedge End, Internet Marketing Specialists in Botley, Internet Marketing Specialists in Bishops Waltham, Internet Marketing Specialists in Titchfield, Internet Marketing Specialists in Fareham, Internet Marketing Specialists in New Forest, Internet Marketing Specialists in Totton, Online Marketing in Winchester, Online Marketing in Eastleigh, Online Marketing in Chandlers Ford, Online Marketing in Basingstoke, Online Marketing in Hedge End, Online Marketing in Fair Oak, Online Marketing in Romsey, Online Marketing in Southampton, Online Marketing in Hampshire, Online Marketing in Hedge End, Online Marketing in Botley, Online Marketing in Bishops Waltham, Online Marketing in Titchfield, Online Marketing in Fareham, Online Marketing in New Forest, Online Marketing in Totton, Hosting Packages in Winchester, Hosting Packages in Eastleigh, Hosting Packages in Chandlers Ford, Hosting Packages in Basingstoke, Hosting Packages in Hedge End, Hosting Packages in Fair Oak, Hosting Packages in Romsey, Hosting Packages in Southampton, Hosting Packages in Hampshire, Hosting Packages in Hedge End, Hosting Packages in Botley, Hosting Packages in Bishops Waltham, Hosting Packages in Titchfield, Hosting Packages in Fareham, Hosting Packages in New Forest, Hosting Packages in Totton, Bespoke Websites in Winchester, Bespoke Websites in Eastleigh, Bespoke Websites in Chandlers Ford, Bespoke Websites in Basingstoke, Bespoke Websites in Hedge End, Bespoke Websites in Fair Oak, Bespoke Websites in Romsey, Bespoke Websites in Southampton, Bespoke Websites in Hampshire, Bespoke Websites in Hedge End, Bespoke Websites in Botley, Bespoke Websites in Bishops Waltham, Bespoke Websites in Titchfield, Bespoke Websites in Fareham, Bespoke Websites in New Forest, Bespoke Websites in Totton, Google Mapping Service.radio Advertising in Winchester, Google Mapping Service.radio Advertising in Eastleigh, Google Mapping Service.radio Advertising in Chandlers Ford, Google Mapping Service.radio Advertising in Basingstoke, Google Mapping Service.radio Advertising in Hedge End, Google Mapping Service.radio Advertising in Fair Oak, Google Mapping Service.radio Advertising in Romsey, Google Mapping Service.radio Advertising in Southampton, Google Mapping Service.radio Advertising in Hampshire, Google Mapping Service.radio Advertising in Hedge End, Google Mapping Service.radio Advertising in Botley, Google Mapping Service.radio Advertising in Bishops Waltham, Google Mapping Service.radio Advertising in Titchfield, Google Mapping Service.radio Advertising in Fareham, Google Mapping Service.radio Advertising in New Forest, Google Mapping Service.radio Advertising in Totton, Printing in Winchester, Printing in Eastleigh, Printing in Chandlers Ford, Printing in Basingstoke, Printing in Hedge End, Printing in Fair Oak, Printing in Romsey, Printing in Southampton, Printing in Hampshire, Printing in Hedge End, Printing in Botley, Printing in Bishops Waltham, Printing in Titchfield, Printing in Fareham, Printing in New Forest, Printing in Totton, Voice Over Package in Winchester, Voice Over Package in Eastleigh, Voice Over Package in Chandlers Ford, Voice Over Package in Basingstoke, Voice Over Package in Hedge End, Voice Over Package in Fair Oak, Voice Over Package in Romsey, Voice Over Package in Southampton, Voice Over Package in Hampshire, Voice Over Package in Hedge End, Voice Over Package in Botley, Voice Over Package in Bishops Waltham, Voice Over Package in Titchfield, Voice Over Package in Fareham, Voice Over Package in New Forest, Voice Over Package in Totton, Tv Script Writer Service in Winchester, Tv Script Writer Service in Eastleigh, Tv Script Writer Service in Chandlers Ford, Tv Script Writer Service in Basingstoke, Tv Script Writer Service in Hedge End, Tv Script Writer Service in Fair Oak, Tv Script Writer Service in Romsey, Tv Script Writer Service in Southampton, Tv Script Writer Service in Hampshire, Tv Script Writer Service in Hedge End, Tv Script Writer Service in Botley, Tv Script Writer Service in Bishops Waltham, Tv Script Writer Service in Titchfield, Tv Script Writer Service in Fareham, Tv Script Writer Service in New Forest, Tv Script Writer Service in Totton
Niche Webs
Internet Marketing

Card Payment methods:

Google Map : Niche Webs (SO22 6JD)